The first indigenous jet aircraft of each jet nation
Was your country late to the jet-set? Find out in this pleasingly swift guide to the pioneering aircraft of every nation we can think of that has created its own jet. If we've missed out your nation, let us know the details in the comments section below.
Romania Coandă-1910
A controversial one here, some label this the first jet to fly – others believe it was neither strictly a jet aircraft nor did it fly. The inventor Henri Marie Coandă unsuccessfully tried to make nazi jetskis in World War II using the same method of propulsion as the 1910 aircraft. The Coandă effect describes the attachment issues a body of moving air of leaving a surface, the Canadians later tried to harness this effect to build flying saucers.
Germany Heinkel He 178 – 27 August 1939
The Germans flew the first jet aircraft and then celebrated four days after by invading Poland.
Italy – Caproni Campini N.1 (featuring first afterburner) 27 August 1940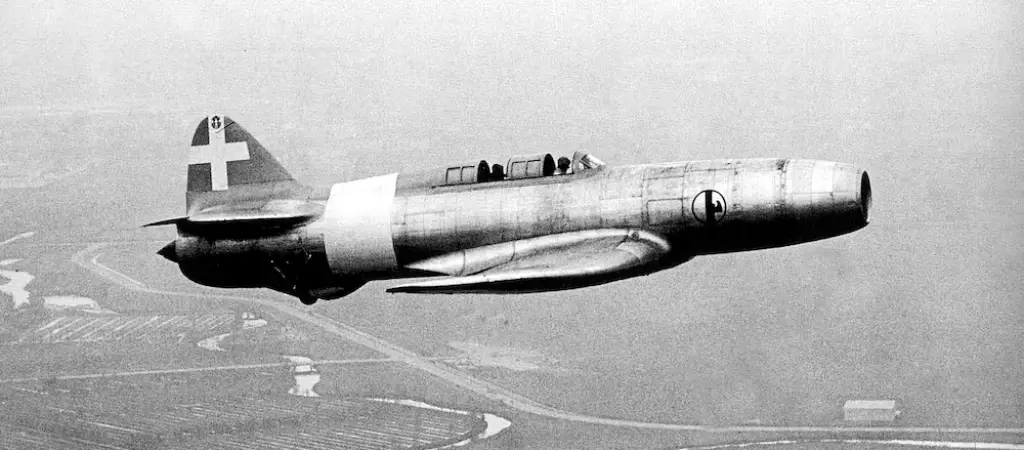 The N.1 was powered by a motorjet (also known as thermojet), is a rudimentary type of jet engine with the compressor driven by a piston-engine. The motorjet was originally a French idea, refined and patented by the British and first flown by the Italians. Their first pure jet was the Fiat G-80 of 1951. Damn if we allow this in we'll have to include all the weird Soviets.
Great Britain – Gloster E.28/39 May 15, 1941
The British invented the jet engine but were second to put one in a flying aeroplane.
USA – Bell P-59 Airacomet 1942
The USA made 66 of the disappointing P-59. One was given to the RAF. It used a General Electric J31, a souped-up variant of a British engine.
USSR – Mikoyan-Gurevich I-250 – 3 March 1945
Not quite a jet, think Caproni N1 but with a propeller.
Japan – Nakajima Kikka 7 August 1945
Despite a superficial resemblance to the 262, the Kikka was a Japanese product though the designers had access to Me-262 imagery and a cutaway of its BMW engine.
After this none of the aircraft are strictly indigenous and each involve a degree of foreign technology
USSR Mikoyan-Gurevich I-300 24 April 1946 Yak-15 24 April 1946
The Yak was ready earlier but lost a coin toss to the MiG. The MiG was the first true Soviet jet to fly, using a reverse-engineered BMW engine. The Yak was a converted Yak-3 fitted with a reverse-engineered German Junkers Jumo 004.
France Sud-Ouest SO.6000 Triton – 11 November 1946
Sweden – SAAB 21R 10 March 1947
Sticking a jet in a piston-engined aircraft worked for the Soviets so why not? Not as elegant as a Vampire but pretty lovely.
We do dope merch of the piston version here
Argentina – FMA I.Ae. 27 Pulqui I 9 August 1947
With a design team led by a Frenchman, Émile Dewoitine and a British engine the Pulqui was still the first Latin American jet aircraft.
Canada – Avro Canada C102 Jetliner 10 August 1949
Only the Canadians would think to enter the jet age with an airliner.
Austrailia – GAF Pika 1950
A crewed prototype for an uncrewed target drone, the delightfully cute Pika.
Our top cute aeroplances are here
Netherlands – Fokker S.14 Machtrainer 19 May 1951
Insert joke about Fokker sounding like 'fucker' here.
Switzerland – EFW N-20.02 Arbalète 16 November 1951
Wait… Switzerland flew a jet aircraft before China? Bonkers.
Yugoslavia – Ikarus 452 – 24 July 1953
Wait…Yugoslavia flew a jet before China?
Spain – Hispano HA-200 12 August 1955
With a bit of help from Willy Messerchmitt, Spain made this little beauty.
China – Shenyang JJ-1 26 July 1958
China is a tricky one to nail down. This was preceded by the J-2 and J-5, but they were both versions of MiGs.
Czechoslovakia Aero L-29 Delfín 5 April 1959
A real cutie this one.
PZL TS-11 Iskra 5 February 1960
India HAL HF-24 Marut 17 June 1961
Designed by Kurt Tank, creator of the superb Fw 190, the gorgeous Marut proved a disappointment and put India off creating its own jets for 50 years. We interviewed a Marut pilot here.
Egypt – Helwan HA-300 7 March 1964
The first African and Middle Eastern jet aircraft, the project had at earlier times been Spanish and Indian. The design was led by Willy Messerschmitt.
Taiwan – AIDC AT-3 Tzu Chung 16 September 1980
It's the 80s now, so everything non-Soviet will have some US involvement. Northrop helped with this.
Israel – IAI Lavi 31 December 1986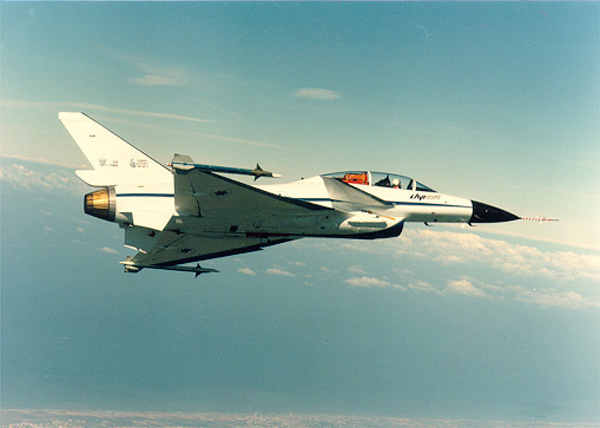 Isreal had already created licence produced and pirated jet aircraft but it's probably fair to call the Lavi the first indigenous type though there was much US assistance.
Brazil – Embraer ERJ145 August 11, 1995
Insert joke about mowing the side of the runway 'Brazilian-style'
Russian Federation – Yakovlev Yak-130 25 April 1996
A bit Italian, and studies may have predated the end of the USSR, but the 'Mitten' is probably the first new Russian (we're more certain the French/Russian MiG AT design was older so more Soviet in origin).
South Korea KAI T-50 20 August 2002
Lots of help from Lockheed Martin but let's say this is South Korean.
Ukraine – Antonov An-148 (2004)
Or if you prefer, the An-72 of 1977 (as other Soviet Antonovs were built in Russia too)