I flew Kurt Tank's final fighter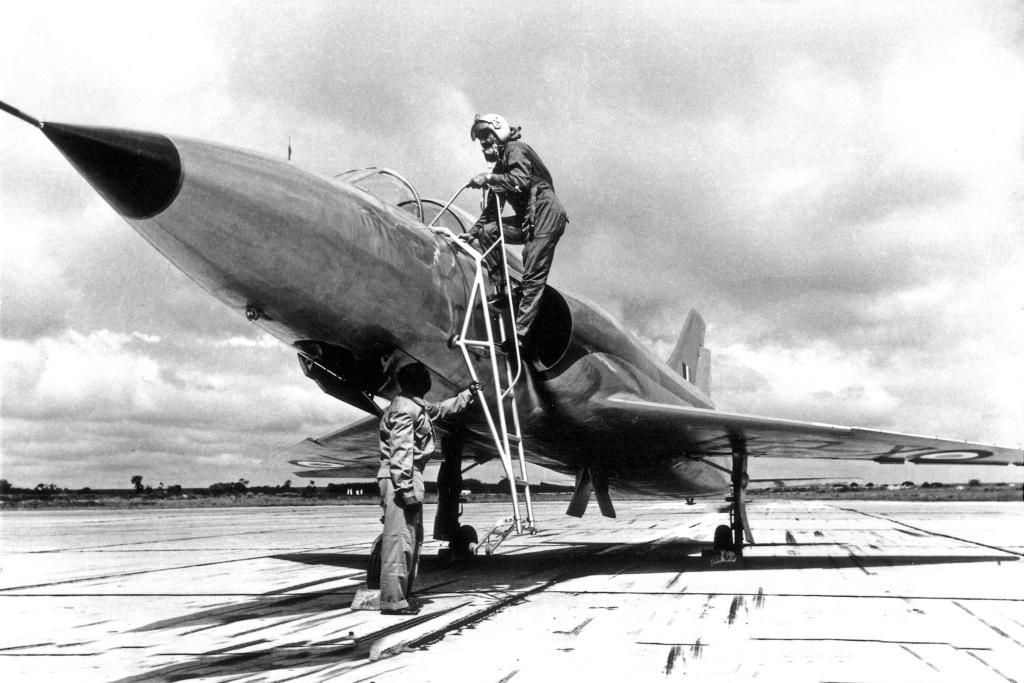 A sleek silver dream, the Marut fighter was a bold statement by a newly independent nation. India's first indigenous fighter-bomber and the first Asian jet aircraft to enter service, the 'Spirit of the Tempest' never lived up to its full potential.  One pilot noted "She's a beauty, no doubt on that. It is also the only aircraft, I know, where nothing moves faster than the fuel gauge." We spoke to former Indian Air Force pilot Dara Cooper to find out more. 
"I flew the Marut in two short spells. My background was flying ground attack and photo recce roles on Vampires and on the Mystère (leaving aside my experience on the T 66 Hunter –  the standard trainer for Maruts till late 70s) when the type trainer came from HAL. I converted from Mystère 31 Sqn to Maruts at Hindon (1974)and then sqn moved to Jodhpur to join 220 and 10 Sqns.
I remember you saying you wanted to make comparisons with latter day aircraft including the MiG-23 and MiG-27. Don't know if I got that right or not. However, I think that would be comparing chalk and cheese. I would stand the Marut up against the Hunter, Mystère and the MiG T-77 (the Type 77 better known as MiG-21FL). The first two were near peers in class though the Marut never lived down its underpowered rating. (Air Mshl Johnny Greene, an ace in days gone by, was Senior Air Staff Officer (SASO) of South Western Air Command (SWAC) and I remember receiving him after his first solo. He said, "I say Coops, Amazing aircraft! Only thing that moved on the take-off roll was the fuel gauge!" Great guys and their great sense of humour). The only MiG variant that we flew in contention with it was the T – 77 CAP and can say honestly, I cannot remember a single occasion when the Marut didn't slip away unscathed.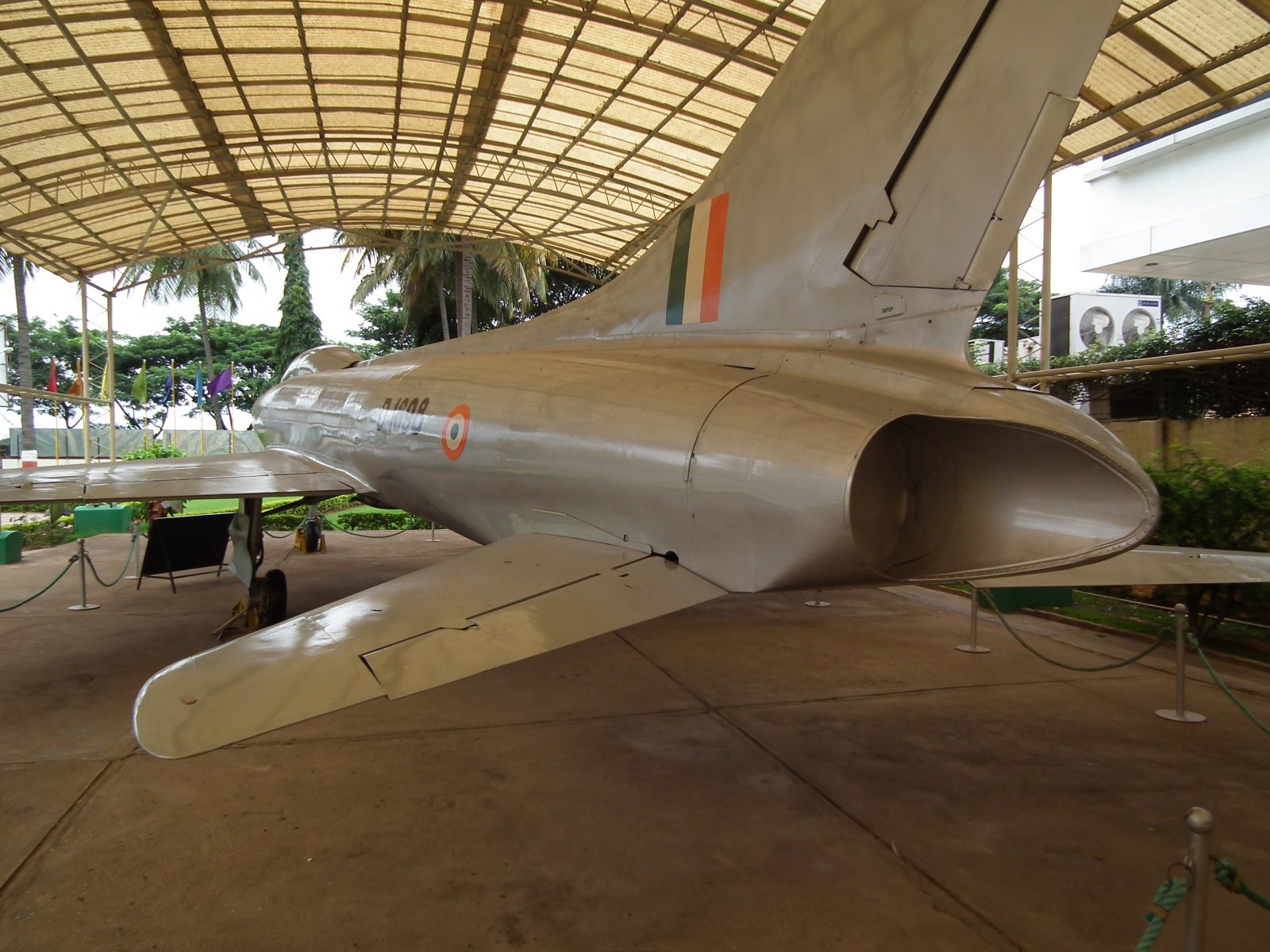 To get back to the beginning I first saw the first Marut in physical form in Hindon, though I had heard stories about it. She was a feast for the eyes, that was my first impression. First sit in the cockpit was a relief after the cramped Mystère. I also noticed that the workmanship was shoddy compared to the Hunter and Mystère. It was my first experience of nose-wheel steering, and I found it exceedingly comfy to turn her (after my past experience of using brakes). The first air experience was surprisingly pleasurable, despite it being summer. I remember the take-off was slightly longer than that of the Mystère and considerably longer than the more powerful Hunter. It took her some time to build up initial speed but once she crossed 400 knots she was a different beast altogether all the way up to 580 kts, the most I remember clocking level with D/Ts. There are peeps who took her up to 600 knots and a wee bit more. High G turns at low level were smooth and steady though at times it bled off fast, especially while taking avoiding measures (evasive manoeuvres). At low level performance (good at height) gradually petered off.
The avionics, by today's standards were as expected, a good Integrated Strike and Interception System (ISIS) gunsight but not much by way of any navigational aids. Easy to fly, easy to handle and as stable as a rock. The airframe was rock solid. But as for its role, ground attack and close air support, it was tailor made for the role.
I had two short spells in 1974. I converted and did a bit of the ops syllabus before being brought down by cerebral malaria following a trip to Jamnagar for sustained range firing. Followed a long spell of low med cat, I managed to fill the gap with the Defence Services Staff College (DSSC )in 1979. Then back to 220 Sqn this time (1980 – 81) when the fleet was disbanded and only the target tow flight moved out to Bakshi ka Talab. Total flying on type was a little over 200 hrs. Enjoyed every bit of it.
What I didn't like was what I consider the biggest goof up of all time. We were predominantly a MiG-21 and Su-7 air force then and their prize qualification was an FCL from the Tactics and Air Combat Development Establishment. So during my second tour, two of the Sqn Cdrs were MiG FCL (Fighter Combat Leader, fighter weapons course trained) types & Chief Operations Officer another of the same, popularly known as 'Alley of the Valley'. The third squadron Cdr was Joe Bakshi, a dyed-in-the wool Marut guy and also a VRC (Vir Chakra gallantry medal) from 71, commanding 10 Sqn which was the training squadron. He too despaired. Somehow the first three took it upon themselves to make Marut pilots ace air defence pilots. So when I got back to Maruts after DSSC was shocked to see the ops syllabus. Almost 40% devoted to high level air combat and a quaint exercise called pair manoeuvres! Being a senior in the squadron spent hours pleading, begging, being down right insubordinate with my boss about this air-to-air fetish. We were a ground attack squadron flying an aircraft specific to that role. Couldn't get him to write a paper on why waste a/c hrs on doing something we were not capable of? We flew sorties amongst ourselves and spent hrs on briefing and de-briefings on "I was here and you were there, and I percehed blah blah blah". What we needed was more low level strikes with bouncers from other types, that was our role and not converting speed into height! But alas….
The Hush-Kit Book of Warplanes. Preorder your copy today here. 
Some rare experiences. We had got on to doing slow speed aerobatics to gain confidence. If I remember right the entry speed for a loop was 500 kts (cant remember) and we gradually kept reducing. One such sortie in a trainer was on top of the loop and looked in to check speed (40 – 50 Kts) looked out to see a huge buzzard practically scraping the canopy. Both of us ducked, check altimeter reading 12,000′! Remember telling the other pilot, F@@ck if it had hit us, no one would have believed us. Been up chit creek facing a Court of Inquiry at the very least for unauthorised low flying outside low flying hours. Another speciality of the Marut was hydraulic failure. Lives there a Marut pilot who only had one hydraulic failure? Take me to him! That was some hydraulic system. But its outstanding feature was the airframe. I am desperately trying to locate a photograph of a Marut that belly-landed in a field, except for the belly touching the ground there is no other visible damage. I will send it later when I see it. I have seen a jock bring back a HT cable stuck in the rudder, lashing along on landing. The espirit de corps saved him, Shashi Ramdas cleaned up the rudder and Rajasthan went into a two day black-out. Keru came out smiling and smelling of roses!
The diciest mission was at Jaisalmer. It was a four-aircraft lead check, I was No 4 in LL nav ending in a live F/G strike at the range. I was flying a known underpowered aircraft. As we finished firing, ATC told us a guy had got lost and just landed downwind with engine flaming out on R/W. As Jodhpur was under repairs we catered only for diversionary fuel to Uttarlai, also under repair but usable parallel taxi track. As a tractor was already towing the a/c away decided to orbit at Jmer and land. LL fuel blinker, 120 gals, started on in orbit No 1. I eventually switched off 34 gals. Did heave a bit of a sigh and managed to get out of the chit thanks to my friends. I had seen the blinker on a few times, but never for this long!
Sustained turn at low level was good but below 420 speed washed off fast. At high level, it was below average. Acceleration after 420 was a piece of cake. Building up to 360 took some time. The Marut crowd, all three squadrons was something else. No petty envy, no back-biting, plenty of healthy competition, still around 75 of us friends who meet occasionally, have get-togethers, know families and keep in touch. My blog MarutFans is ample proof of that.
Oh yes, it had a lot of tech problems almost to the end of its life thanks to shoddy HAL workmanship. Last one I heard was someone pushed left rudder, nose wheel turned right. The Hydraulic lines were inter-changed!"
The greatest feeling I got from flying this aircraft? "It was the pride to be flying India's first full-blown fighter. Secondly, guys who were already legends Kapil Bhargava, Babbi Dey, Prithi Singh, Shashi Ramdas, Chuchu Tilak had nursed it through its trials and tribulations."
Saddest bit? "Politics & poor foresight eventually struck off over 100 serviceable aircraft, some with less than 200 hrs on the airframe, written off at the stroke of a pen."